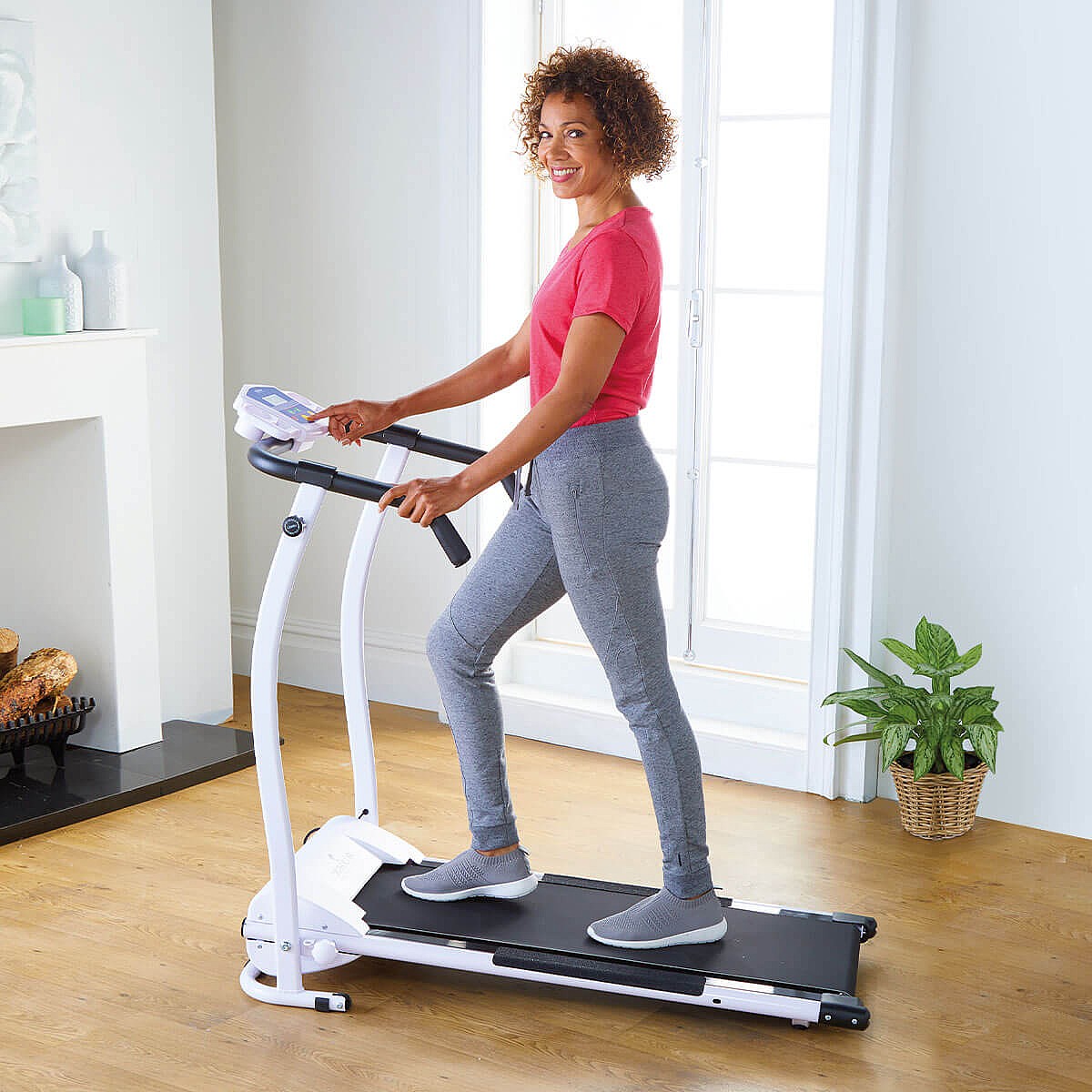 Now you can exercise in the safety and comfort of your own home whatever the weather, with this outstanding motorised Treadmill. Step on to the textured, non-slip surface, select your desired work out, turn it on and start walking your way to fitness. If you are convalescing or a little unsteady on your feet, the sturdy support bars make it easy and comfortable to use, and (for your peace of mind) it has a clip on emergency cut off device. Speed adjustable from 1 to 10kmph, you can track your progress with the 1 touch mini-computer, which displays time, speed, calories and distance covered. Compact in size (L123cm xW64cm xH119cm/48 1/2in x25 1/4in x47in), it folds flat for convenient storage and with wheels it's easy to move around. Has a 1.8m (71in) power lead and weighs 24kg (53lb). Maximum weight capacity 110kg (17st 4lb). Simple home assembly required.
Best Price: £199.99 from Coopers of Stortford
Related Products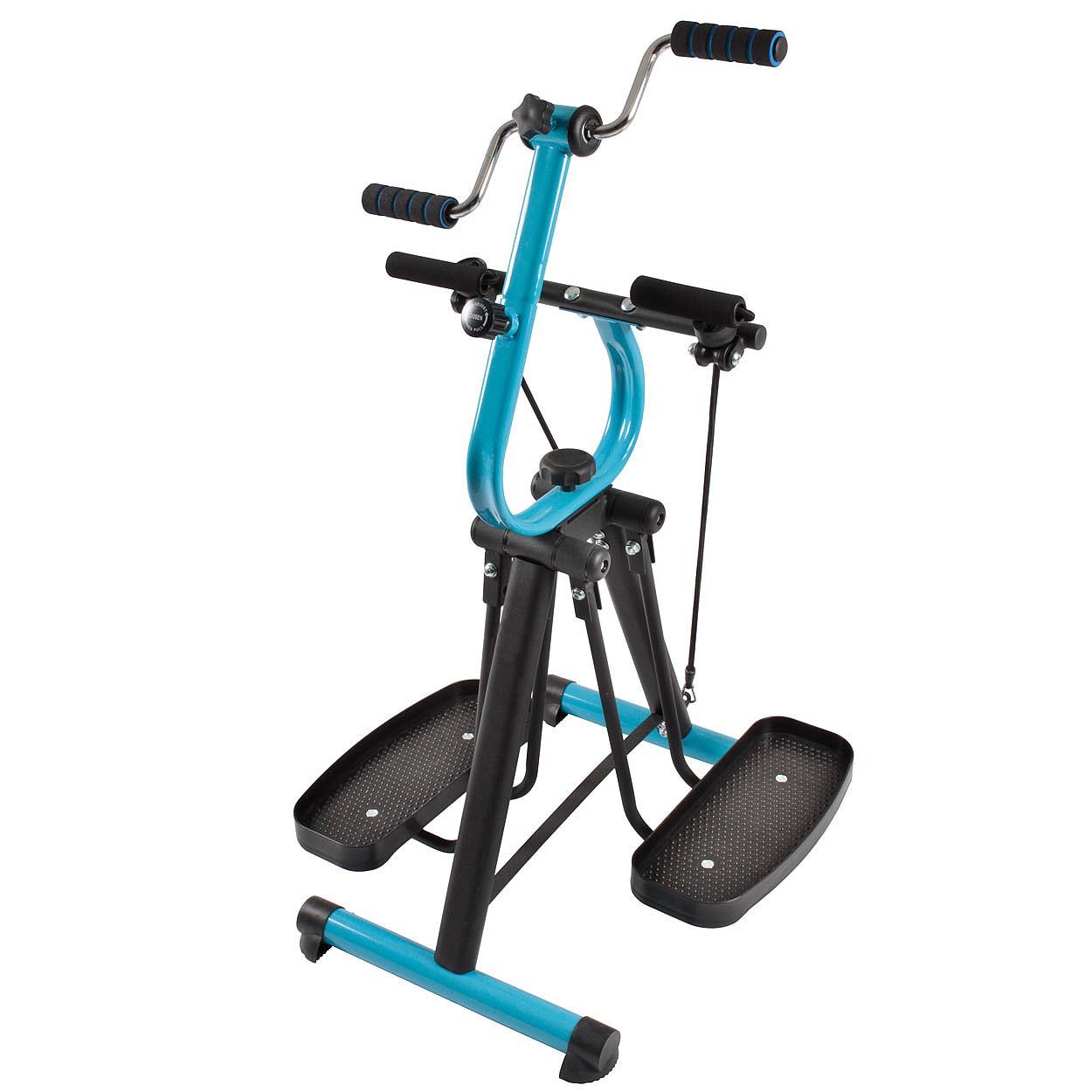 With exercise so important to our well-being, we sometimes don't know where or how to start. The Coopers Home Gym is the perfect, low-impact, answer for those who need to keep active but find it difficult...
---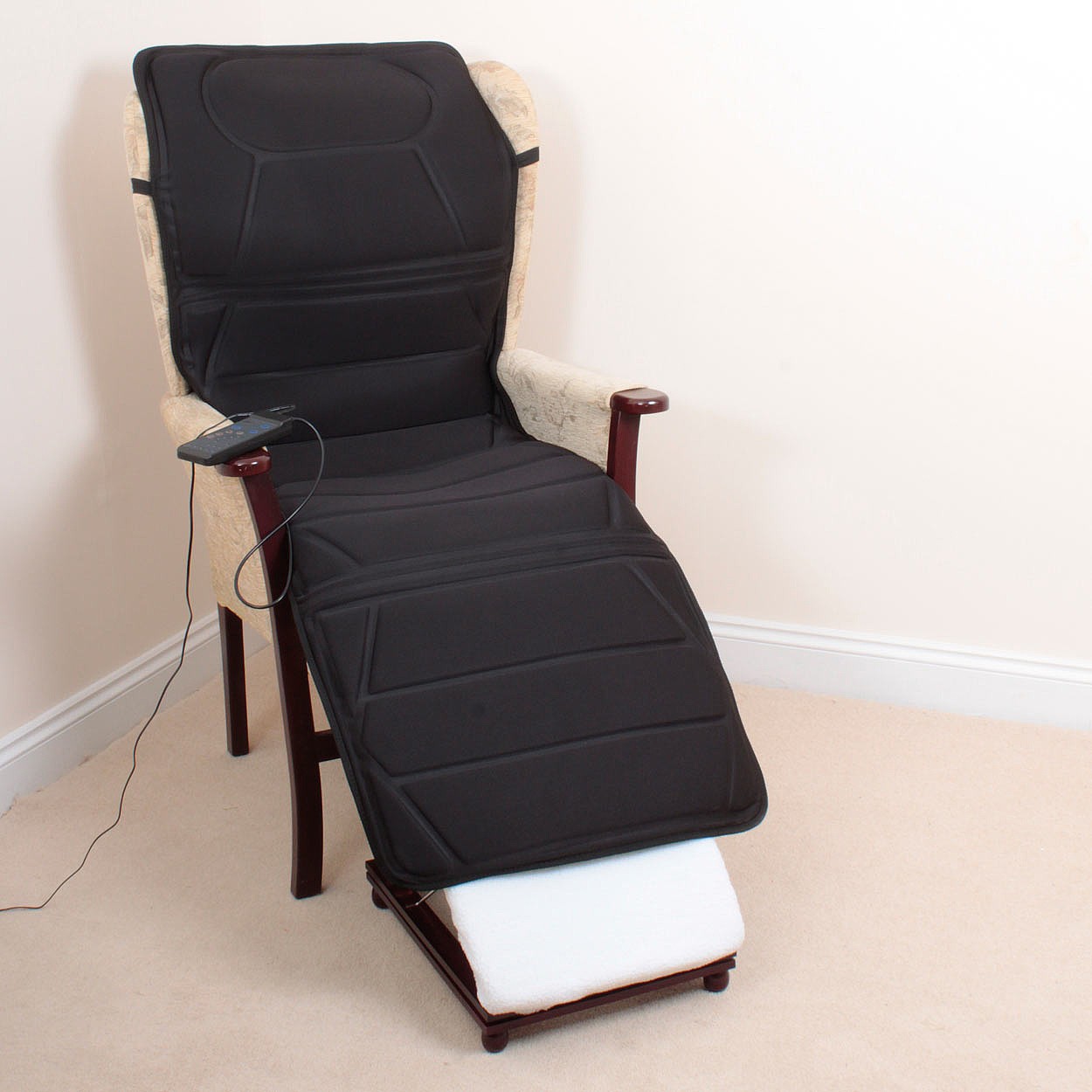 If you've been overdoing it, this Massage Mat is just the thing to soothe troublesome hard-to-reach aching muscles and melt away the tension pains – all in the comfort of your own home. Using the adjustable...
---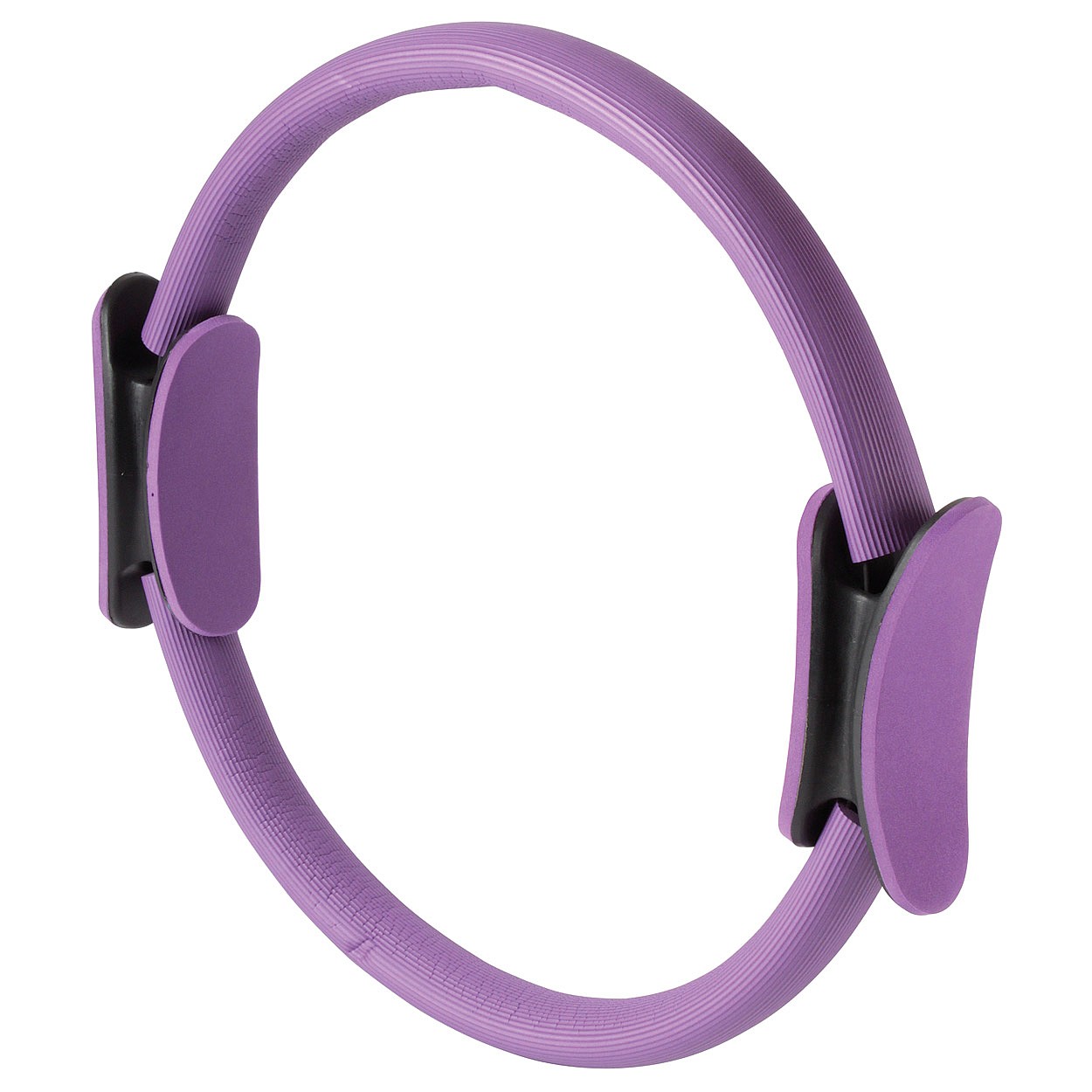 The older we get we tend to become less active, which contributes to age-related muscle loss which, in turn, has a range of consequences – some embarrassing. This simple-to-use but effective Exercise...
---
(Visited 10,609 times, 8 visits today)